Sep 09 2009
It's that time of year again. The kids are back in school and Halloween is just around the corner. What a fun time of year. I love thinking up creative ideas for Halloween costumes for the kids. Ever since I was a kid I looked forward to what I was going to be. Every year I put a lot of thought into it and decided on the perfect costume for Halloween.
One year I went as a washing machine, it was a crazy fun Halloween costume. I got a large box and cut out a hole in the front for a door, painted it and put old detergent containers on top and a big white pillow case on the side for a laundry bag which doubled as my candy loot bag. All the neighbors thought it was a great costume. The only problem was I couldn't see. My friends who I went trick-or-treating with had to walk me around all night. We had a great time and we still laugh about it to this day, which is over twenty-five years ago now.
I never really outgrew Halloween even though we didn't go trick-or-treating any more. As a young adult it was fun to dress up for Halloween and all the great Halloween parties. We also had fun decorating the house for Halloween too.
Now I get to share all the Halloween fun with my kids too. I want my kids to enjoy themselves and remember the experience too so I still put a lot of thought into their costumes as well. I try to pick the best Halloween costume for each of my kids that will be the most exciting and fun for them.
Now that I'm a grownup I always make sure that the kids are safe on Halloween and comfortable too. It's a good idea to have a layered costume on those really cold Halloween nights. Some Halloweens are really cold and you want the kids to be warm. Having some flashlights or glowsticks with you helps drivers see the trick-or-treaters better so everyone stays safe. You also have to have a cool bucket or bag for all that candy too. We always go through the kids' stash to check that the candy is safe before eating any and I try to limit it so the kids don't eat too much at one time.
I think I'll always enjoy creating a memorable Halloween for my kids, grandkids and the neighborhood kids too. Have a safe and Happy Halloween.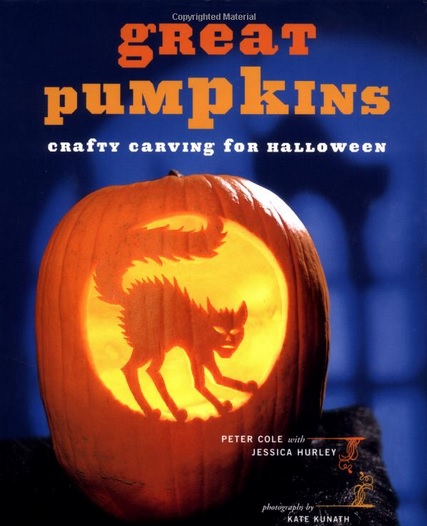 Great Pumpkins: Crafty Carvings for Halloween